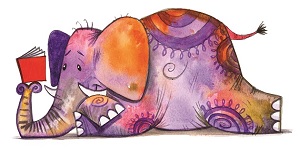 Welcome to the Ivoryton Library Children's Room!
We are open 9-5 Monday, Tuesday, Thursday and Friday. Wednesday 9-8 and Saturday 9-12. Face masks and social distancing are required in the children's area.
Summer Reading Registration is now open! Stop by the library to register and receive the Tails and Tales bag! In it you will find the calendar reading log, stickers, book marks, an animal bingo challege and a certificate for a book from our summer reading cart!
Lots of fun things are planned for this summer! Please email for registration, information and links.
Mystic Aquarium Virtual Animal Rescue Program
Tuesday June 15th at 6pm.
"Youth will learn what our animal rescue team does and why we do it. They will learn why animals "strand", what it means and what can be done. We will take a tour of our cold-stunned sea turtles if they have not been released. If they are already gone, we will visit our seals and learn how they came to be with us."
Who Pooped in the Park?
Wednesday August 4th 10:30 am
Join us for an in-person program by CT DEEP! They will discuss the Who Pooped in the Park? series of books that help you learn how to identify animal droppings, tracks and other remains to know what animals have been in the area. They will help you identify and compare some common animal droppings and tracks you can find in our CT State Parks to learn more about the animals living here. Handouts provided to help you identify scat as you explore parks and trails.
Welcome to Kindergarten Party
Wednesday August 18th at 10:30am

Please Join Us For
Our 21st Annual
Welcome to Kindergarten Party!
Kindly Register by August 11th
The Ivoryton and Essex Libraries are Celebrating YOU
with an END OF SUMMER BASH!
Saturday August 28th at 10-11am, Main Street Park Essex
Judi Ann Jones "Dancin' with Hoops" will entertain us as well as teach us how to hoop!
We will also be announcing our grand prize winner for the summer reading raffle and ice cream certificates will be distributed!
>>1000 Books before Kindergarten Challenge…Perfect time to keep track! Email me your completed lists of 100 books, prizes will be awarded.
Early Spring Programs
Music with Ms. Martha From Community Music School
June 16th, 2021 10:30 in the Children's Garden BYOB (bring your own blanket)
This Program Fills Quickly!

To Register or For More Information Email EBartlett@IvorytonLibrary.org
Children's Room Links…
…that will bring you places you may have
 always wanted to visit!
Explore our National Parks
Local museums and aquariums:
Amazing places around the world:
…that will entertain your children with stories!
From Story Time to gardening to periodic programs,
we have a lot of fun at the library.
Here are some favorite moments.